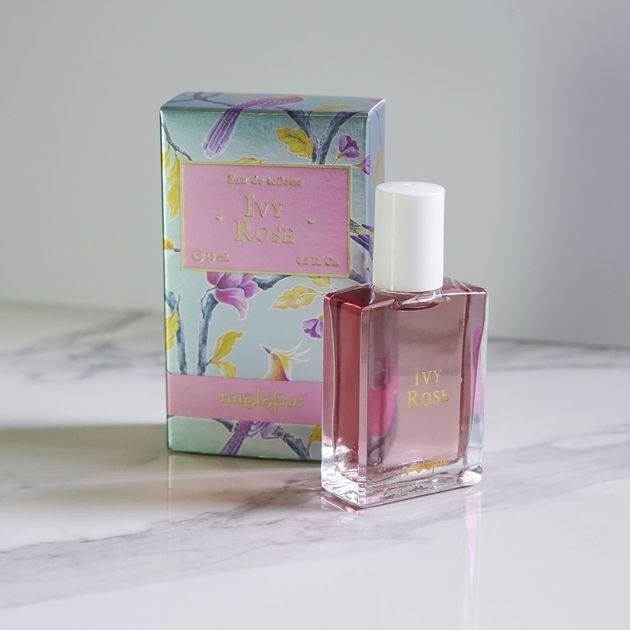 SERENITY PERFUME - SUMMER PEACH
Meet our new perfume, Miss Double S.
Our sense of smell is one of the most powerful senses we possess so choosing a perfume to go with your outfit can be a daunting task. Your decision depends on so many different factors, the occasion, the people you're meeting and and how you're feeling at that point in time determines what scent you will gravitate to.
We know how fickle ladies can be in this matter which is why we are releasing a special range of roll-on perfumes to help you narrow down your options. Pamper your olfactory system and breathe in the myriad of scents offered by this exquisite set.
Trigger new memories in your mind, allow yourself to indulge in the redolence of floral bouquets, dewy sensations and warm summery notes. Start your day on the right foot and experience SERENITY for a more zen and beautiful you.
SUMMER PEACH
A sweet fruity smell that is whimsical and playful
Each fragrance comes in a 15ml roll on bottle, compact and travel-friendly so you can pop it in your handbag and apply whenever and wherever you are. Just roll the scent of your choice on pulse points on your body for a lasting fragrance that will keep you smelling incredible.
You can even layer them to devise your own unique scent. There's no unnecessary wastage as well, the roll-on mechanism ensures that you use just the right amount at every application which means you'll get more bang for your buck with this thrifty purchase.
Each set comes in an attractive box that will also make it an awesome gift for your loved ones.
Eau De Toilette - Serenity Series Perfume
15 ml
Type of perfume: Roll On Perfume
Price: RM20
---