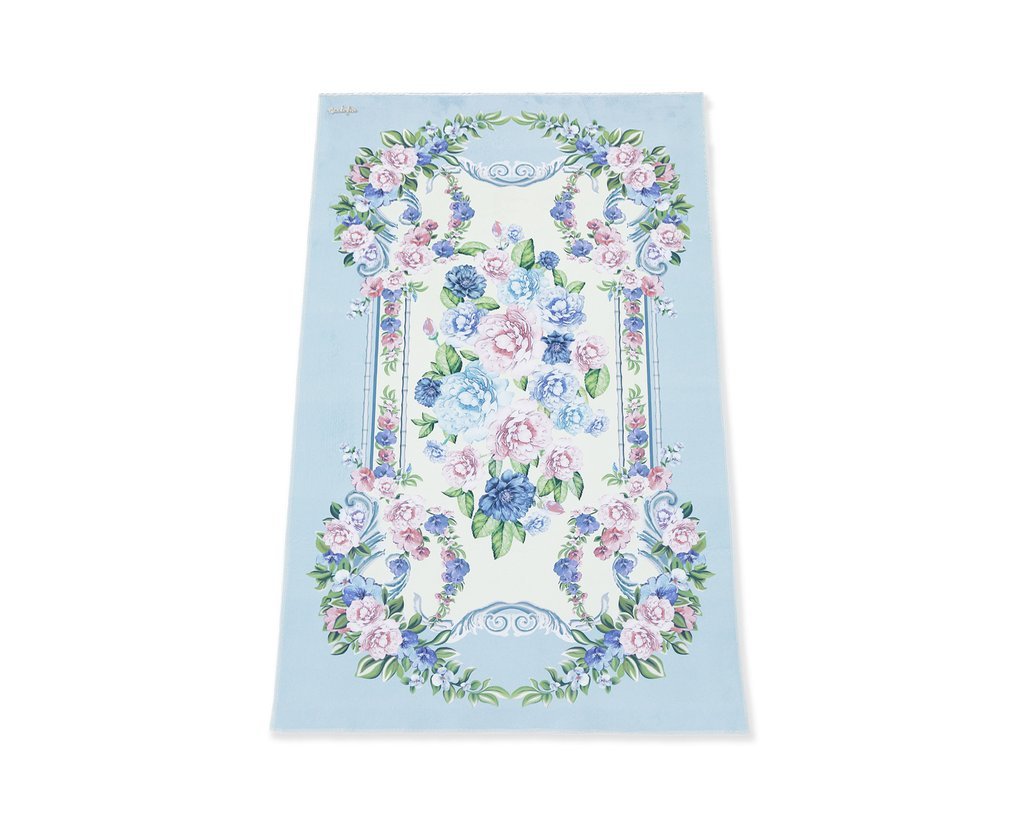 NAELOFAR SAJADA - BALQIS
This Ramadhan, our 3rd edition of the Naelofar Sajada range will showcase 2 designs that will cater both genders. In this year's edition, we will be featuring Sulaiman, a bold geometric pattern that is suitable for men. To pair it with, we created Balqis, a sweet floral motif that will be perfect for ladies. For this masterpiece, we were inspired by one of the most iconic couple in Islam, Sulaiman and Balqis. It is a wonderful balance of yin and yang, and a formidable pair that will make an ideal prayer mats for you and your partner.
Sulaiman
A strong and structured, thats how we'd describe Sulaiman. To keep both sajada theme cohesively, we incorporated blue color in both designs. Sulaimanis a masculine design composed of clean lines forming a border and an archway on a creamy base. Six-pointed stars, ovals, diamonds and criss-crossing lines are brought alive by accents of bluish grey giving it a contemporary feel. Each Sulaiman prayer mat comes in a beautifully designed box and Naelofar tag. What a way to pamper your man this Ramadhan with this thoughtful gift. A gesture that will make anyone feel so loved and appreciated.
Balqis
Here comes Balqis, a floral prayer mat that will charm you with its beauty. Garland of florals over a blue background conjures up images of serenity and peace. The subtle colors allows your mind to stay focused and in deep concentration during salat. As usual, this sajada comes with a box and Naelofar tag. The packaging needs no wrapping paper since it is already beautiful on its own. It is perfect for gifting, no matter who the recipient is, Balqis will surely gives them a reason to smile.
Price: RM65
---