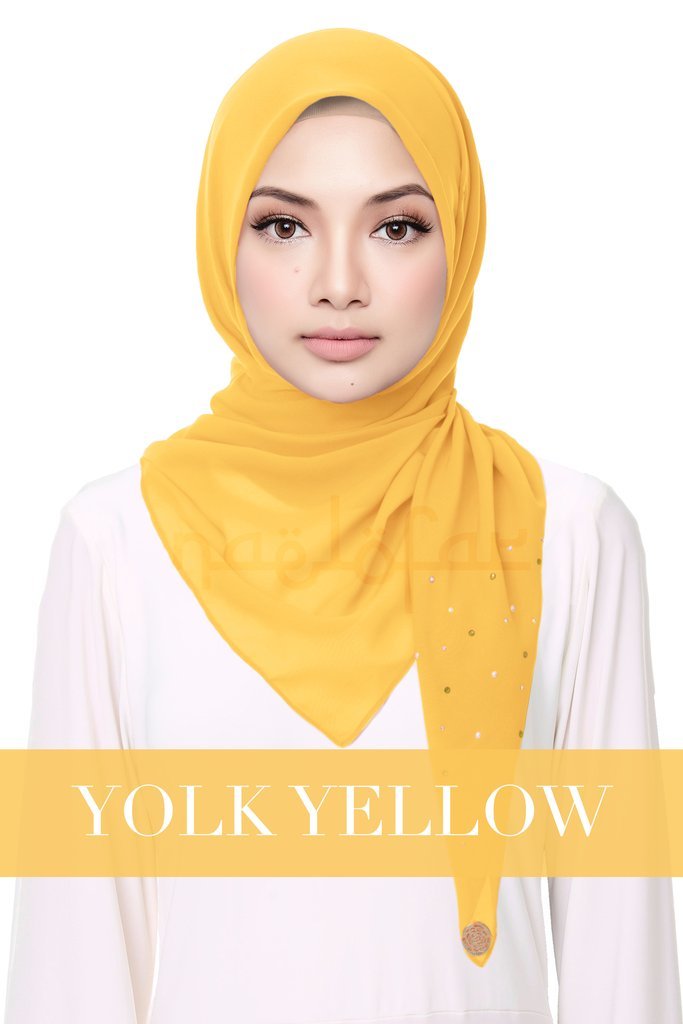 MILKY HELENA - YOLK YELLOW
Milky Helena is a modern take on the square design. Just like milky custard dessert, the design is conventional yet fashionable, on trend but still staying true to our local heritage and traditions. Swarovski Xillion Rose Crystals and White Pearls are placed on one corner of the square to give you freedom in styling.
Wear it in a way so that the embellishments are on the front instead of the back to give a
contemporary twist to the overall look. A Rose Pendant tag adds extra weight to help it stay in place, keeping it neat and immaculate. Velvet Chiffon fabric has a matte quality which makes it the perfect blank canvas for the sparkly crystals, making them the star attraction of this design.
Collection : Milky Helena
Type : Square Bawal
Price : RM 75
Measurement : 45"
Material : Velvet Chiffon
Detailing : Swarovski Xillion Rose and White Pearl
---