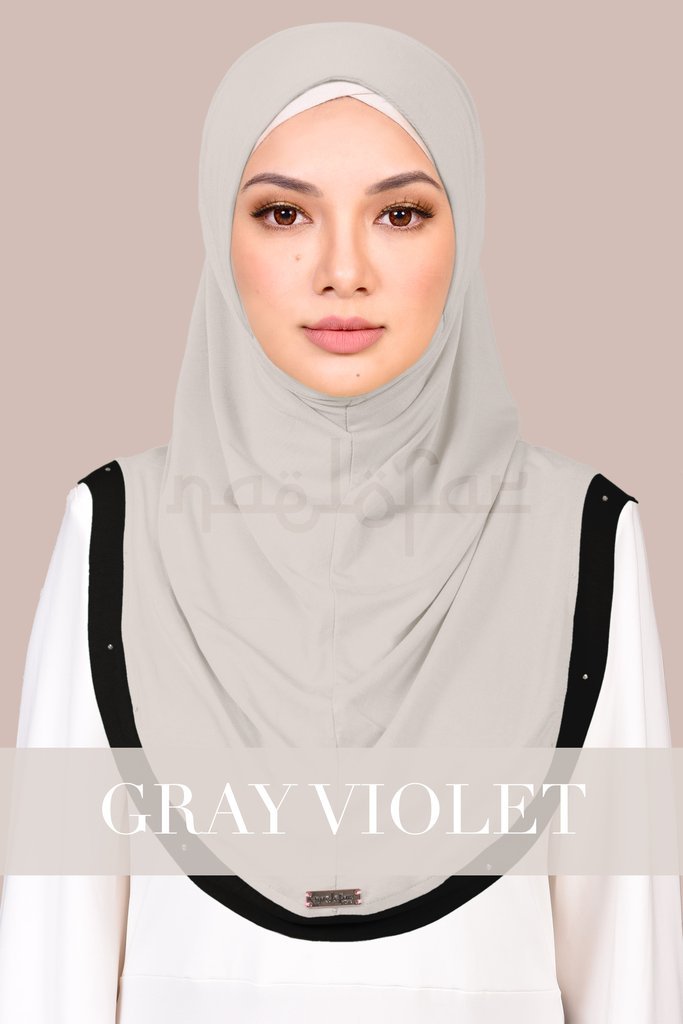 EMAN COTTON - GRAY VIOLET
Slip into our latest creation, Eman. Designed exclusively for those who cherish simplicity but at the same time embraces elegance. Meticulously made from soft cotton lycra material and comes in 30 colors. To further enhance, Eman is embellished with Swarovski stones, subtle enough to give it a minimalistic glam feel when wearing.
Collection: Eman (Cotton)
Type: Instant
Colors: 30 colors
Material: Cotton Lycra Soft Awning with Swarovski
Price: RM65
**Please be informed that colors may differ slightly due to camera flash, computer settings & editing.
---