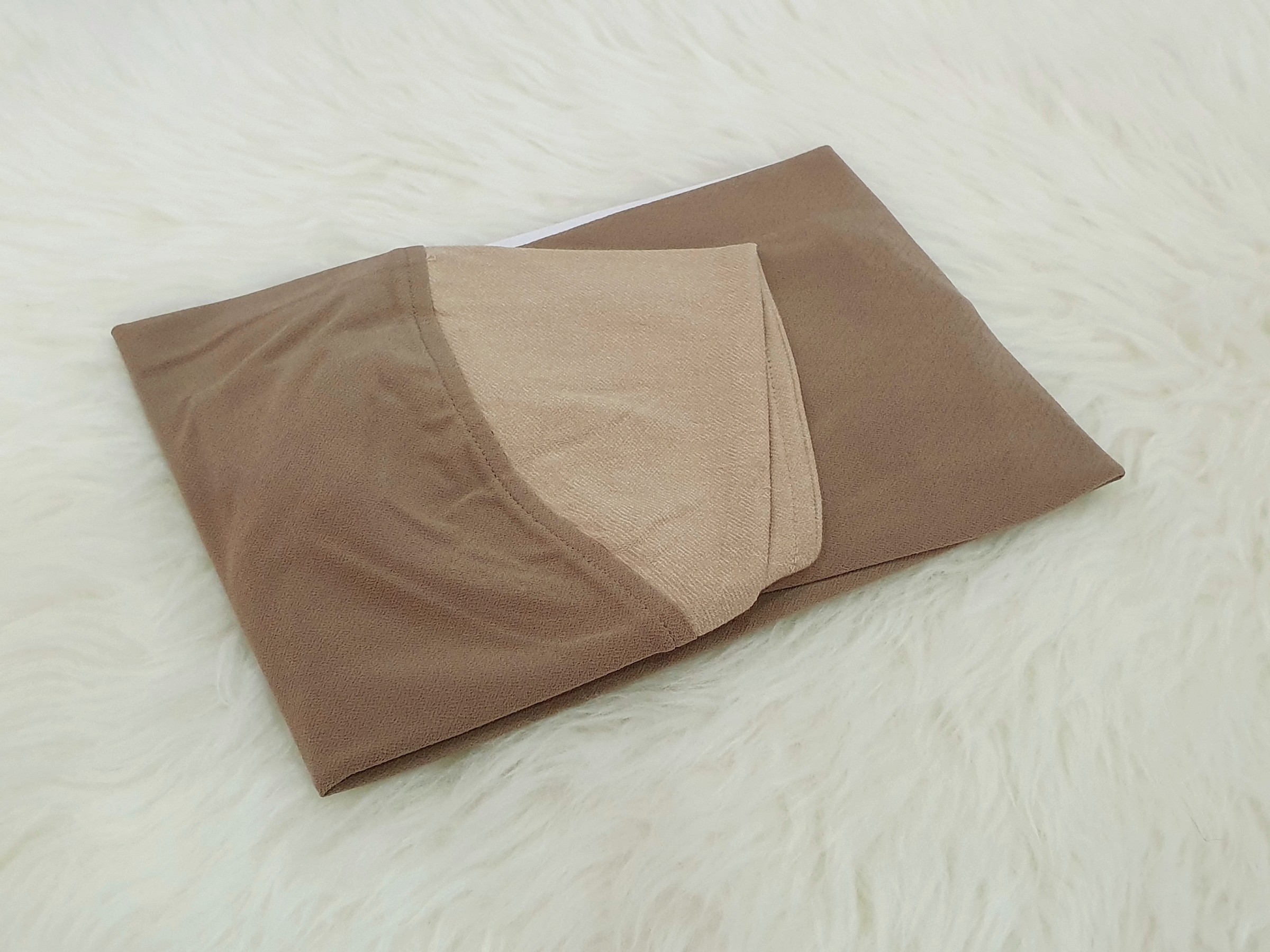 BLISS - ALMONDINE
Life can be a lot more enjoyable when you finds ways to make it less stressful. Allow us to help make life a little bit easier for you by giving you an option that will smooth out your mornings. Say goodbye to complications and infuse your life with Bliss, our latest instant hijab. Cut down your prep time to mere minutes with this innovative design. Made from washable moss crepe that falls perfectly into place in just seconds, Bliss is a quick-fix that will get you to start your day right no matter how crazy your schedule might be.
A soft denim awning adds structure and a wonderful focal point, framing your face well to create an immaculate image that is suitable for both work or play. Bliss has Swarovski crystals running along the edge sophisticated and not overly elaborate, it's so incredibly sleek and chic!
Keep your worries to a minimum with this slip-on and pin-less design, it's a practical solution to all your wardrobe woes. Straightforward and uncomplicated, Bliss is a great daily hijab that can be utilised by ladies with hectic lifestyles or even busy mothers who are constantly on the go.
Type: Instant
Material: Moss Crepe with Denim Soft Awning
Detailing : Swarovski Xilion Rose & White Pearl Crystal
Price: RM73
**Please be informed that colors may differ slightly due to camera flash, computer settings & editing.
---