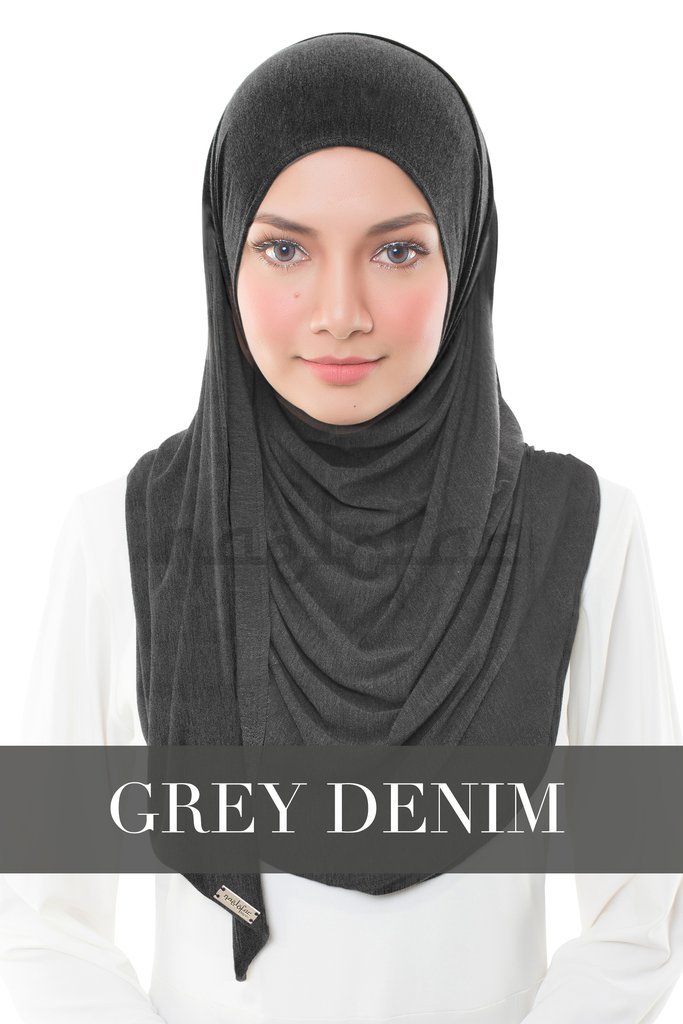 BABES & BASIC - GREY DENIM
Grey is the new black!
We've got an exciting news for you! Introducing our Babes & Basic Grey Denim. A bold, dark grey that would match perfectly with any outfit in your wardrobe.
When basic is always classic with this premium medium-weight colourful cotton lycra that just clings to the head effortlessly. A stretchable material makes this collection a wardrobe staple.
Made from cotton and lycra, this fabric is extremely comfortable, cooling and accentuate the drapey effect when one assemble it.
Keep in mind that this material is completely opaque and although it could use a lining, it does not need one! This hijab defines great comfy with a touch of elegance for both casual and formal settings.
Material : Premium Cotton Lycra
Type : Semi-Instant & Butterfly Cut
Opacity: 5
Price : RM50
**Please be informed that colors may differ slightly due to camera flash, computer settings & editing.
---